zoom
three birds
It has been a very long time since my last post. I must say it's a total bitch to leave all the photos and writing posts which I really enjoyed it when I was in my studies. However, I am back in my studies again now and it has been a month already, but the major I'm taking is nothing like I had in mind, none is architecture, design or fashion, it's Management haha! I have been routinely waking up in the morning now to seek some knowledge which I started off bumpy, well let's pray I fall into the right place, so dreams; my dreams can come true and may opportunities rise within you all *lame but true :p
Happy Tuesday and have a good night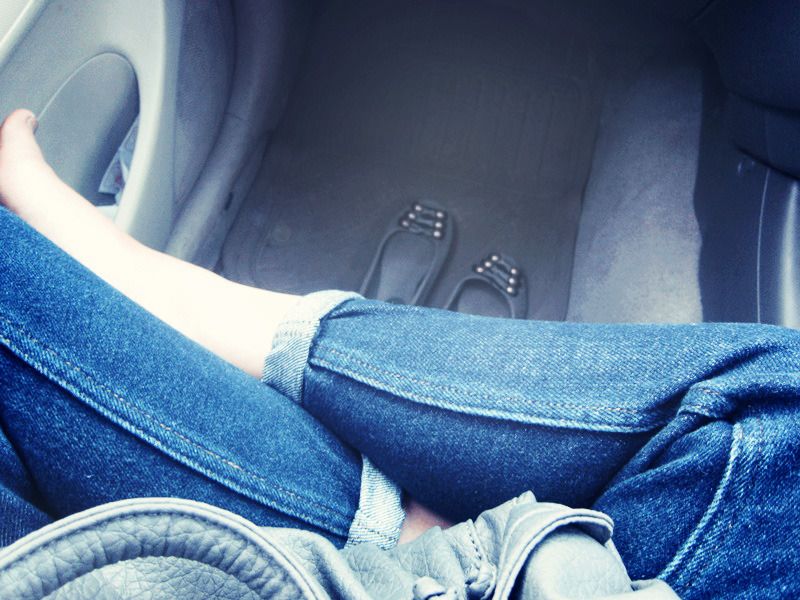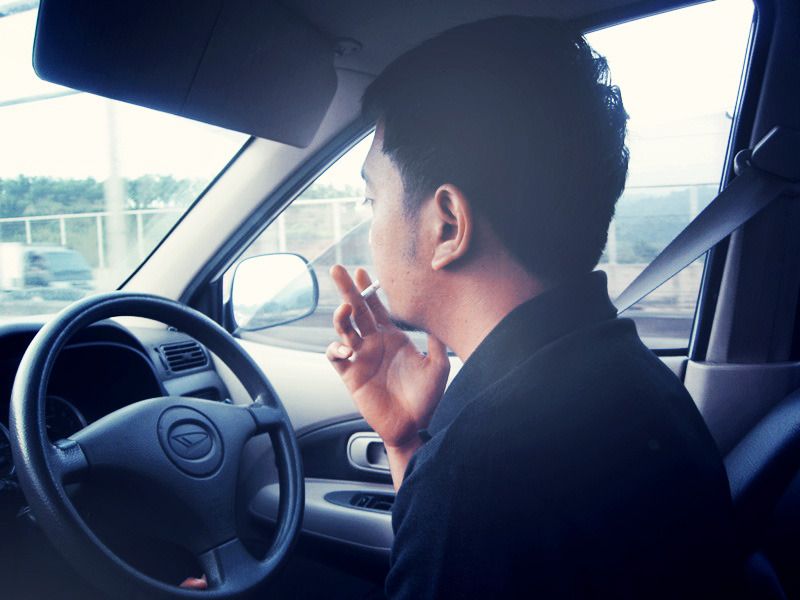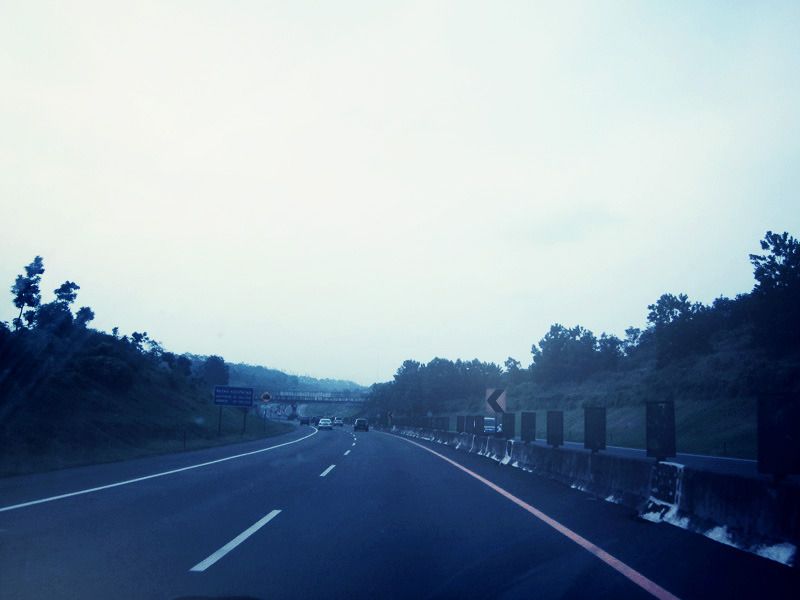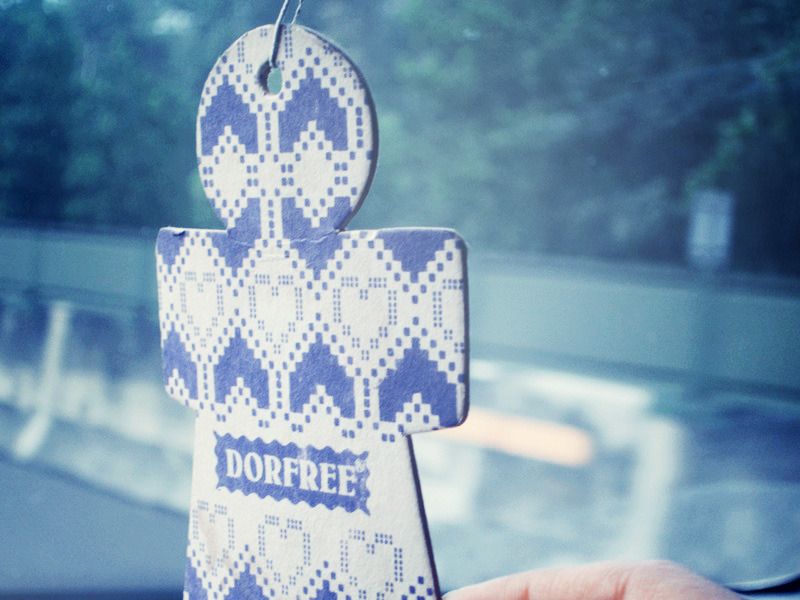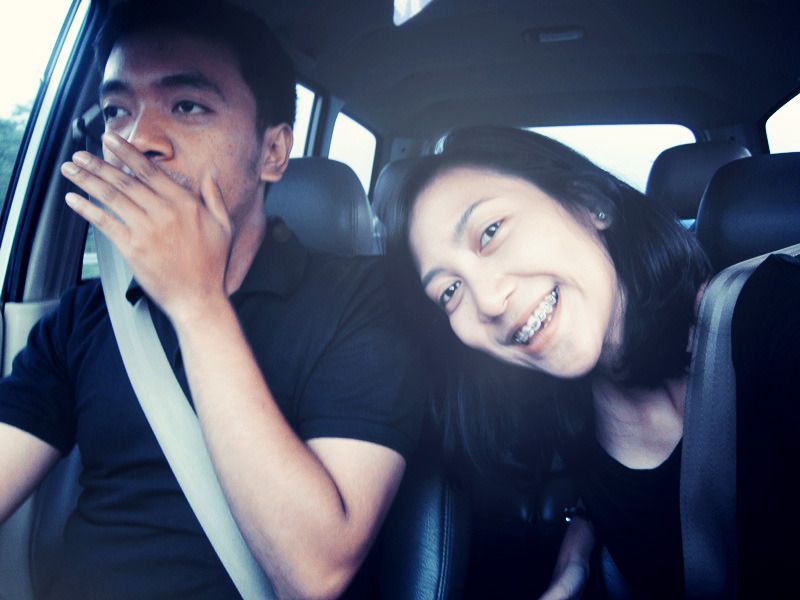 bandung - jakarta (never looking forward to go back :p )
Visited my first project at my first job to Tempo Scan Tower and was moved to tears that these walls are actually assembled from the dead-non talking drawings. from nothing to something in it (in a process), you may find the photos above show the before and after the walls are mounted ;) This made my day so much, seeing my old boss, my ex workmate and most importantly seeing this floor is being constructed, feeling of greatness occurs. Well, there was a long face moment like for some secs, that I am no longer stand in the same team, but it's a lesson to be learned where people call loyalty. I worked for only 3 months at my previous yet first job, and then quit. However, my aunt said "you must put your heart in" your job and you will realize that time flies so fast that you don't recognize arround you is moving.
That's all now, again the visit to TST made me smiling along the way going home. haha. thank you pak ayi and emma :)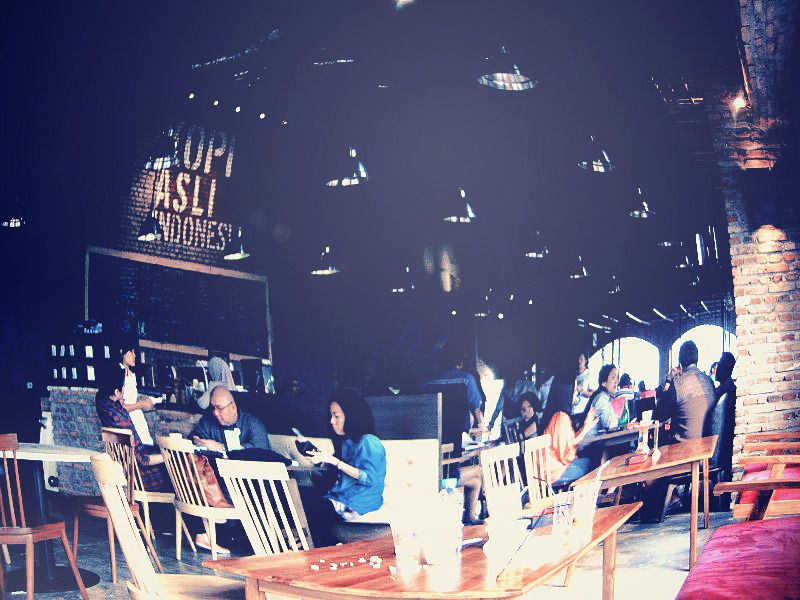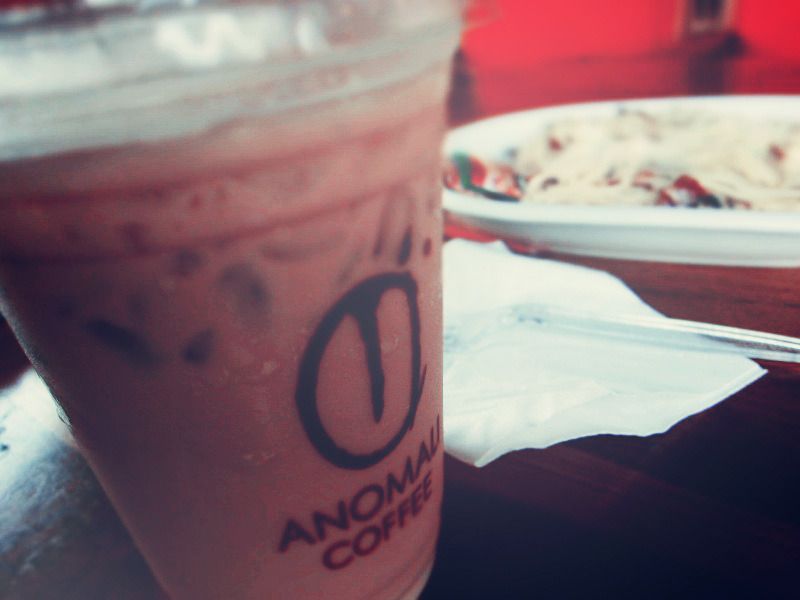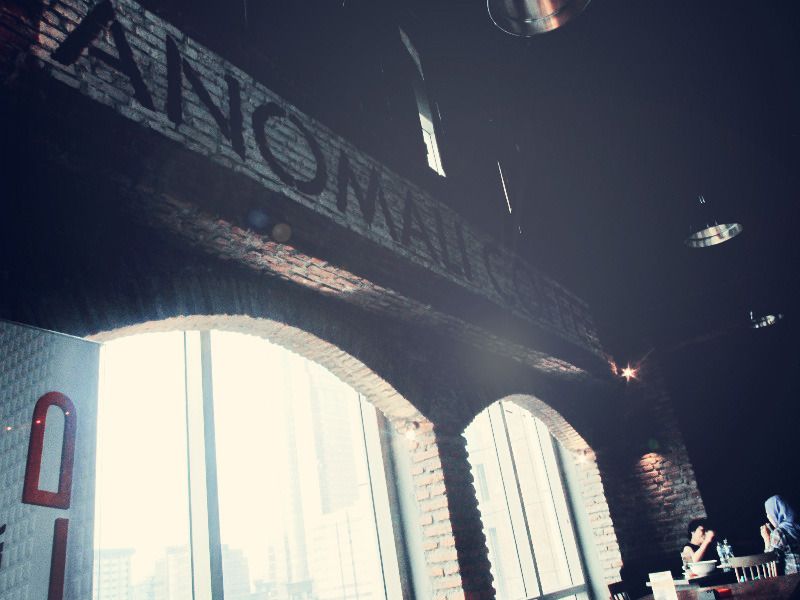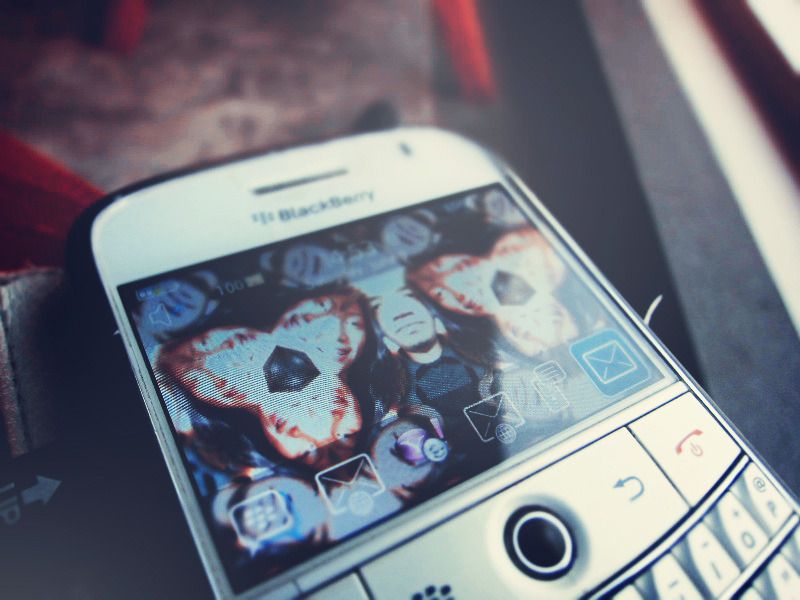 This weekend which is June the ninth, Bonks and I have an appetite for museum watching. The destination was Museum Nasional Indonesia, and yes, we felt like a kid, going through the objects which some are observed carefully and some are just for the photos HAHA, and the rest was just FUN. The historic building has not change (the last time I took a visit was in 2003), well apart that there's a building beside it for its expansion, which I assume it may have been operated for years now, but other than that, none. The building remains its elegance through the vertical classic columns, high ceiling plan, gigantic windows and the beauty of the colour white that mentions Museum Nasional Indonesia as one of the places in Jakarta need to be seen.
For hours our eyes were fed and entertained by objects that were selling stories, where I was interested in jeweleries and Bonks is enjoying everything, well except jewelery section.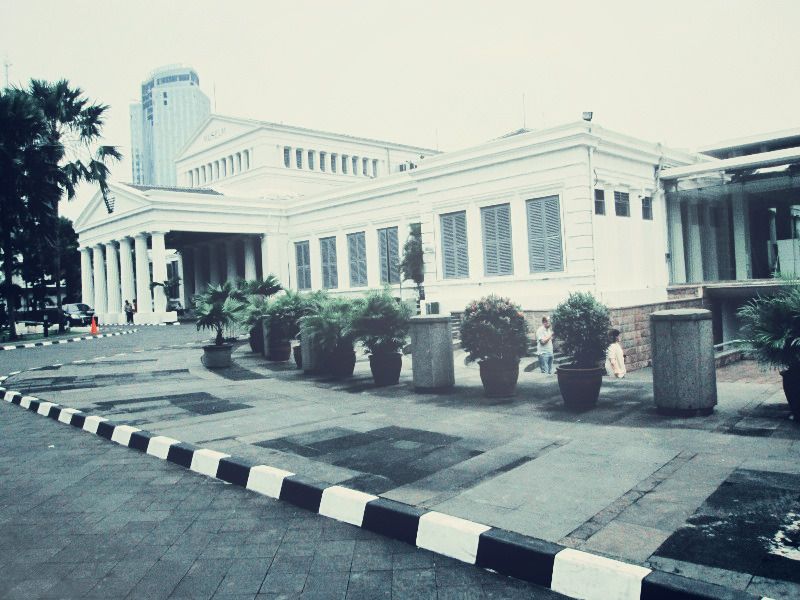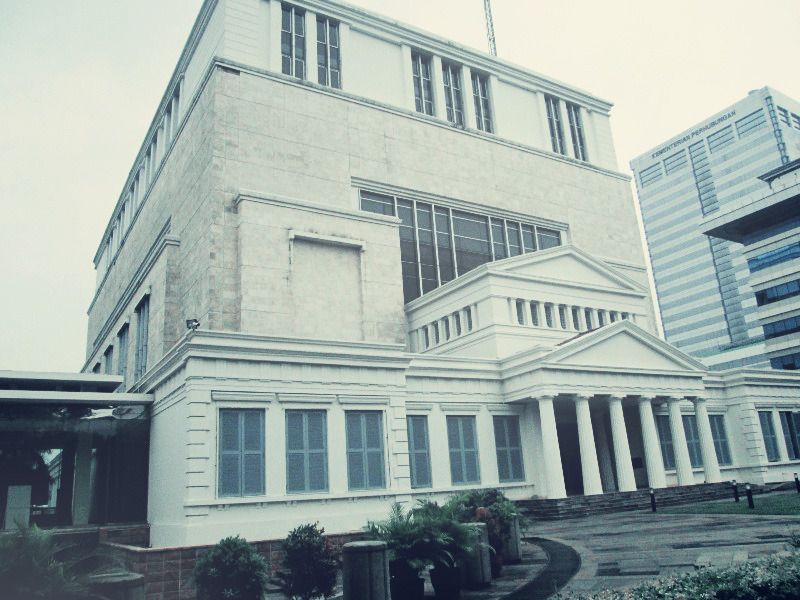 The extension building beside it on the east.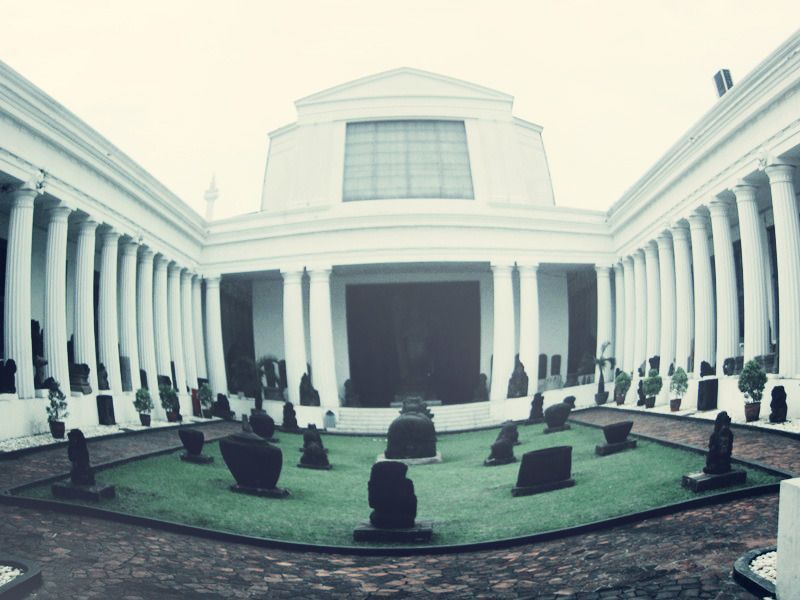 Inner court is spread everywhere by prasasti and statues.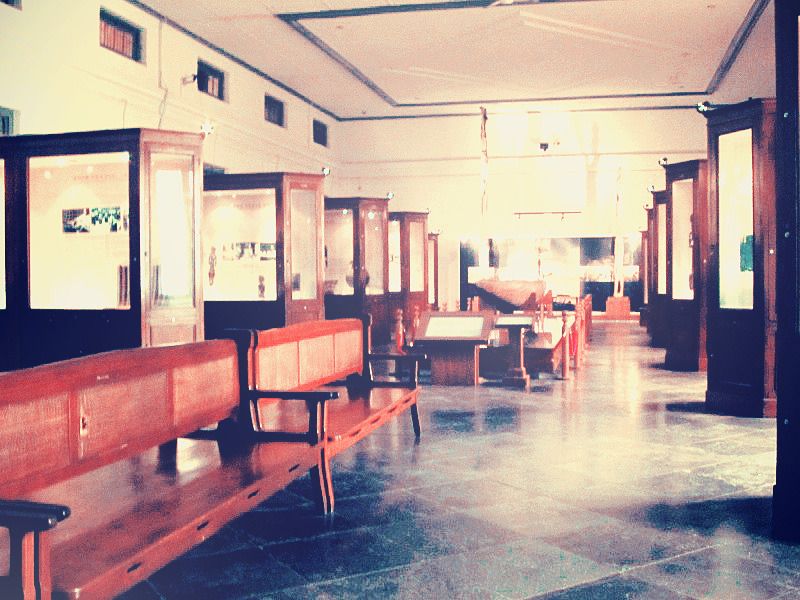 inside the display area
A photo Bonks requested to be taken, offering a cigarette.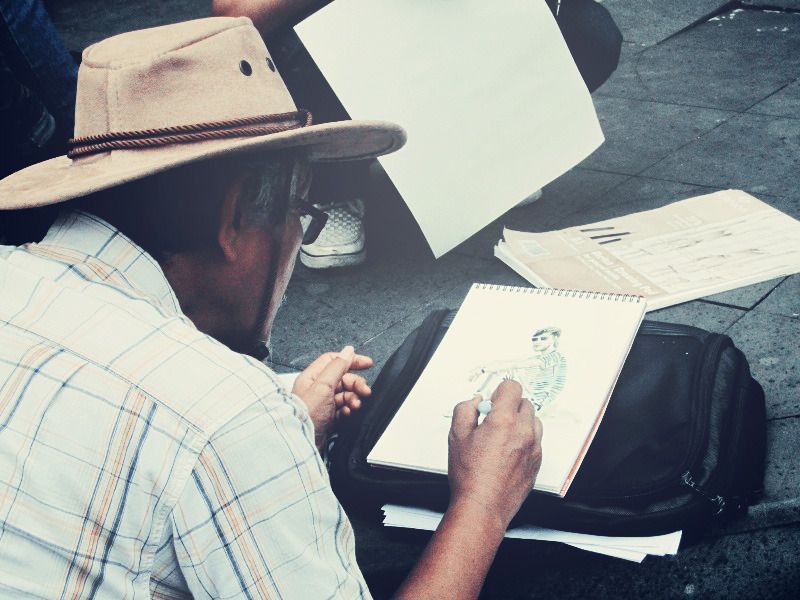 A street artist and his watercolor.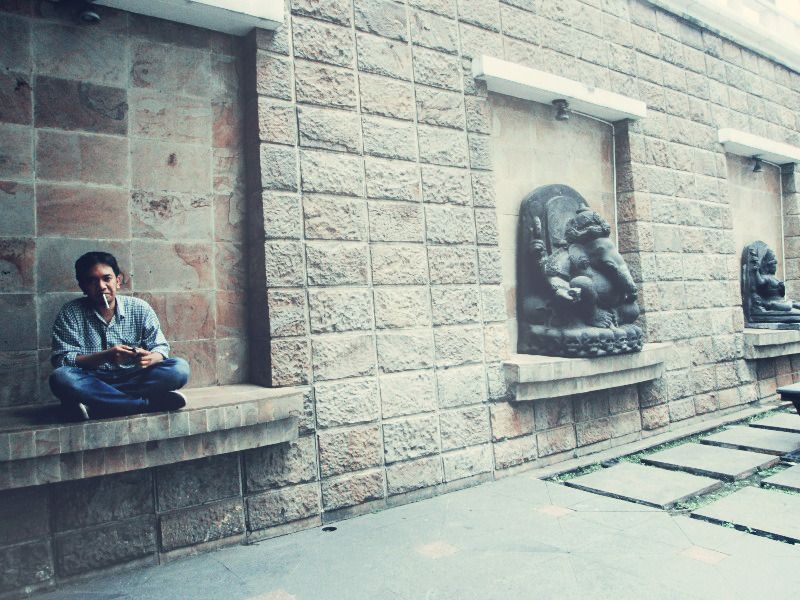 Bonks has place to become one of 'them', good for you.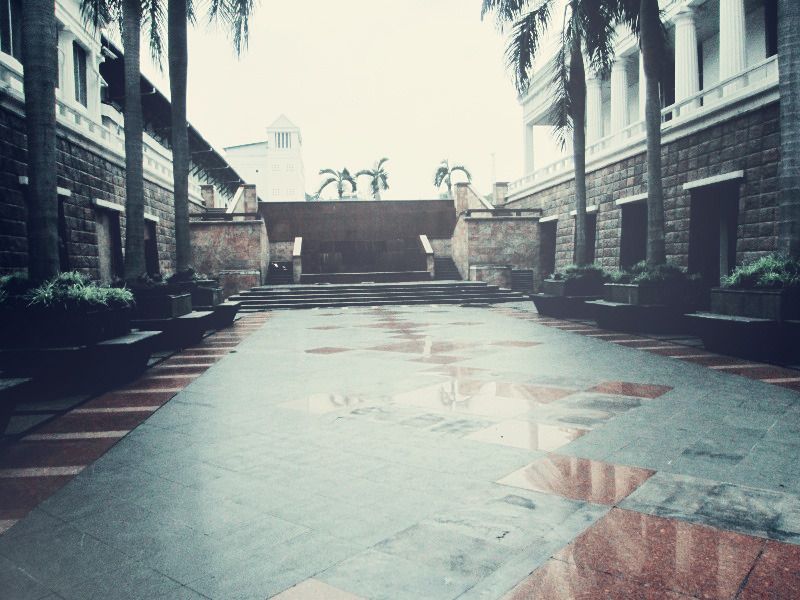 Inner plaza between the Old building and its expansion.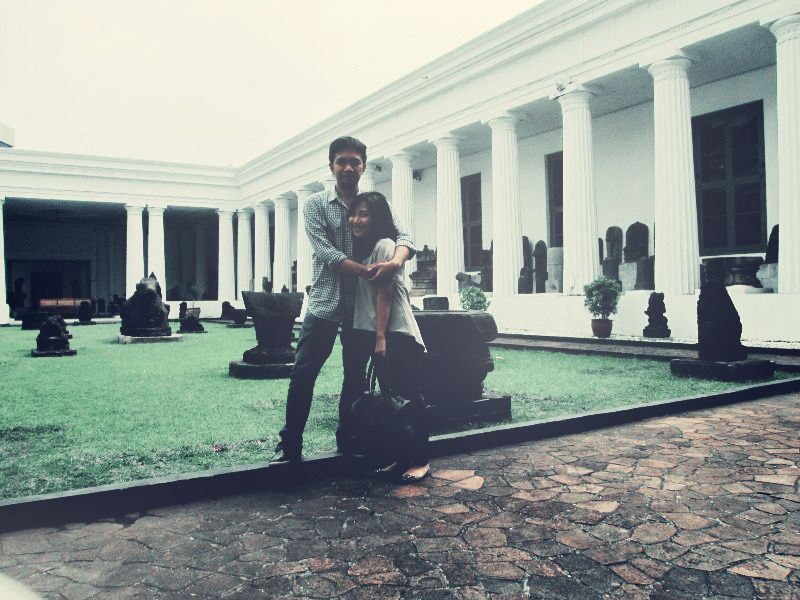 :)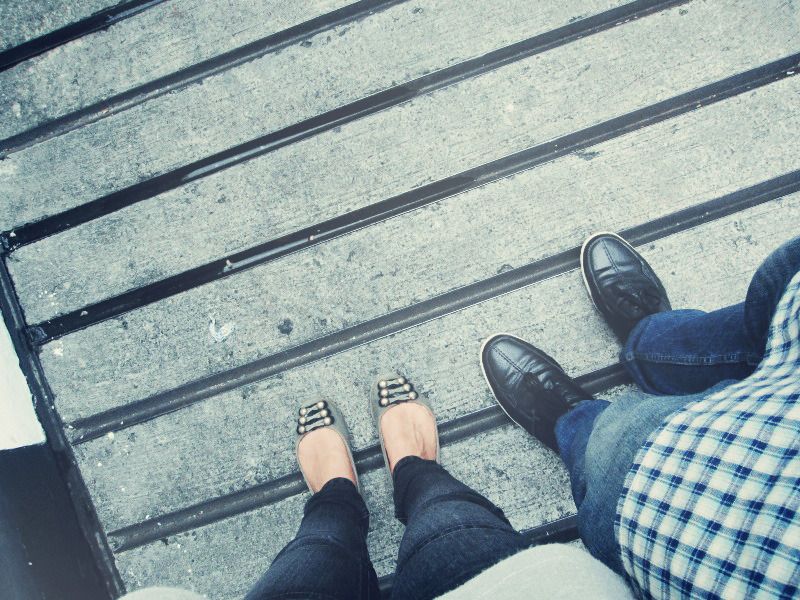 Leaving for lunch
june thirty bismillah.
this is sav-sav-savvy
Gourmet Gaming

A Tumblr blog devoted to recipes to make real-world food featured in video games. Above we have:

More can be found at the site here
a friend of mine, emma used to play this in the office, it has become a custom since it's in her playlist.
Yesterday before heading to work, started of with a surprise. 5.am in the morning as I was just awake, I received a flower arrangement from my boyfriend with a card that ended with 'Big Love fr. Rinjani -Bonky-' the flowers are beautiful, could not thank him enough, although he was still in Lombok when I got this.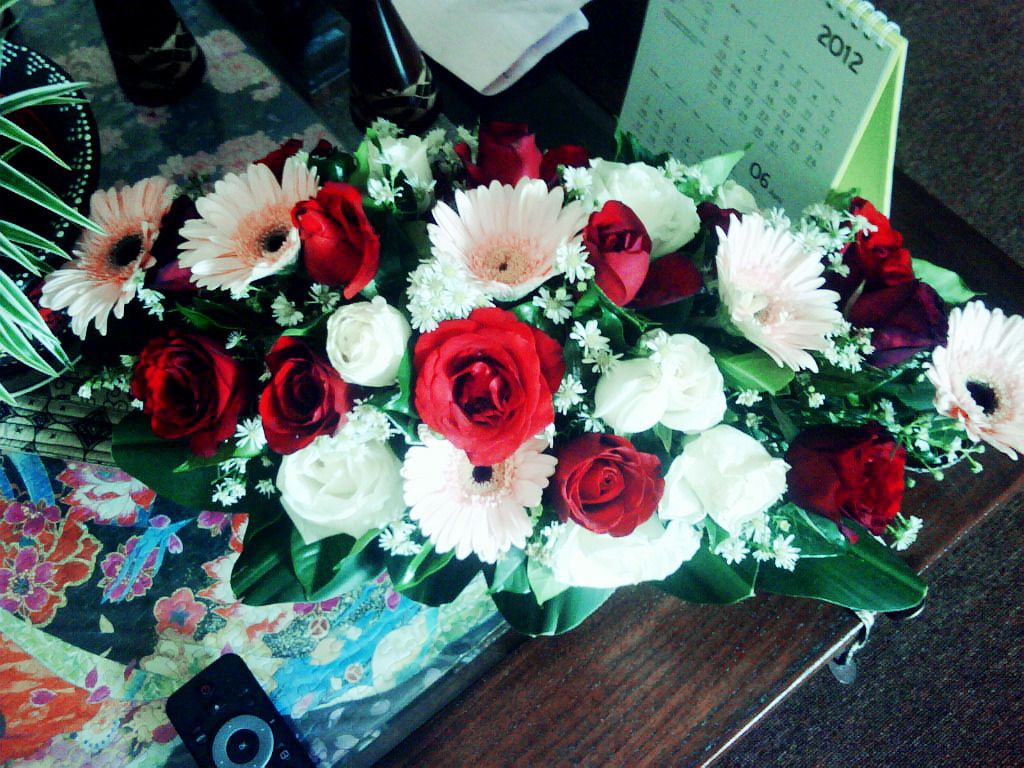 Another one from Bonky when I was just organizing my desk, he sent me these photos via bbm, haha. What came up to my mind was only one word, uh-mazing. The whole presentation? yes, but what really caught me was the view, his whole camping trip (he still owe me stories) and how he was a little frustrated during climbing. yet the view that really caught my eye.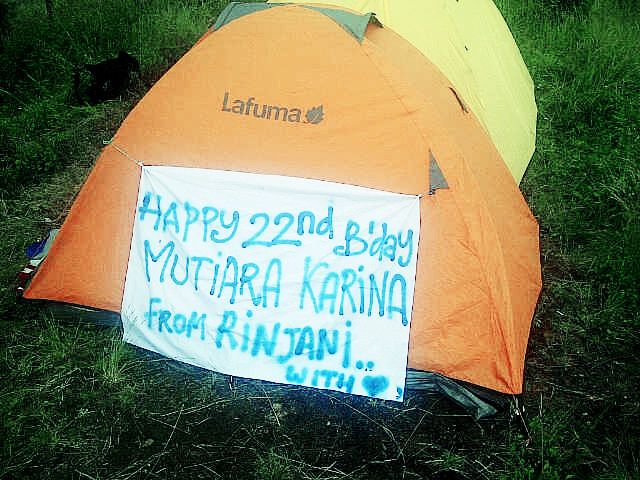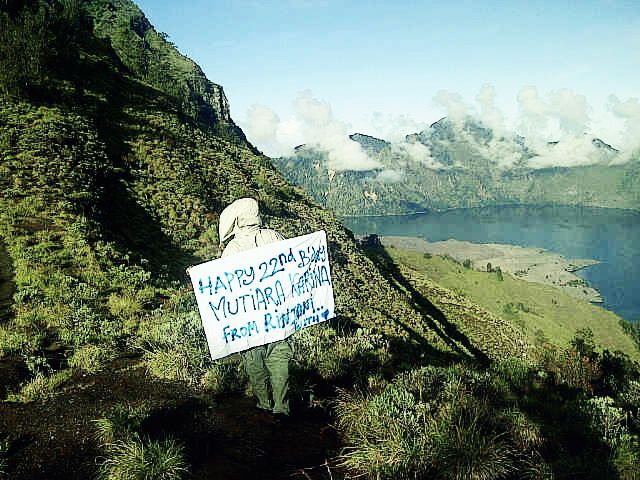 This photo in particular, Bonky and I picture it as a song which could be ANOTHER video shoot of Coldplay - Paradise. Just the location teehee. Indonesia is insanely too much too offer, I can't wait to see more photos and tales when boyfie is back!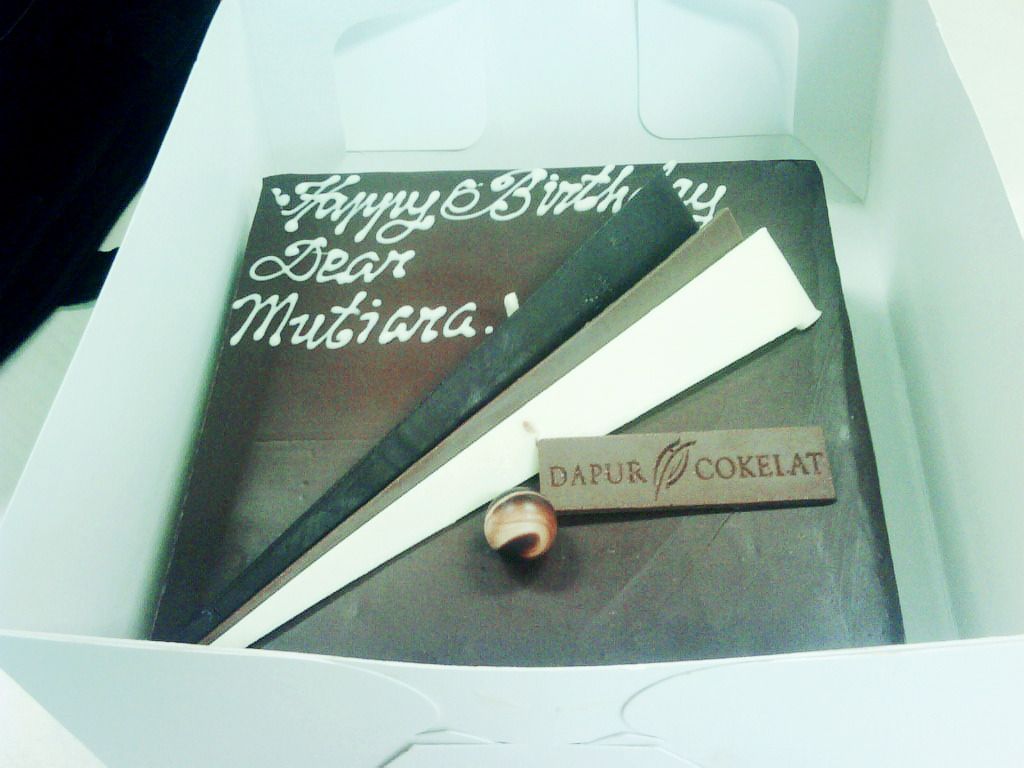 A cake which was sent from Putri to my office, whom I assume was helping Bonky in arranging this delivery haha. Shared with office mates, and being 22 some say 'masih kecil' oh dear.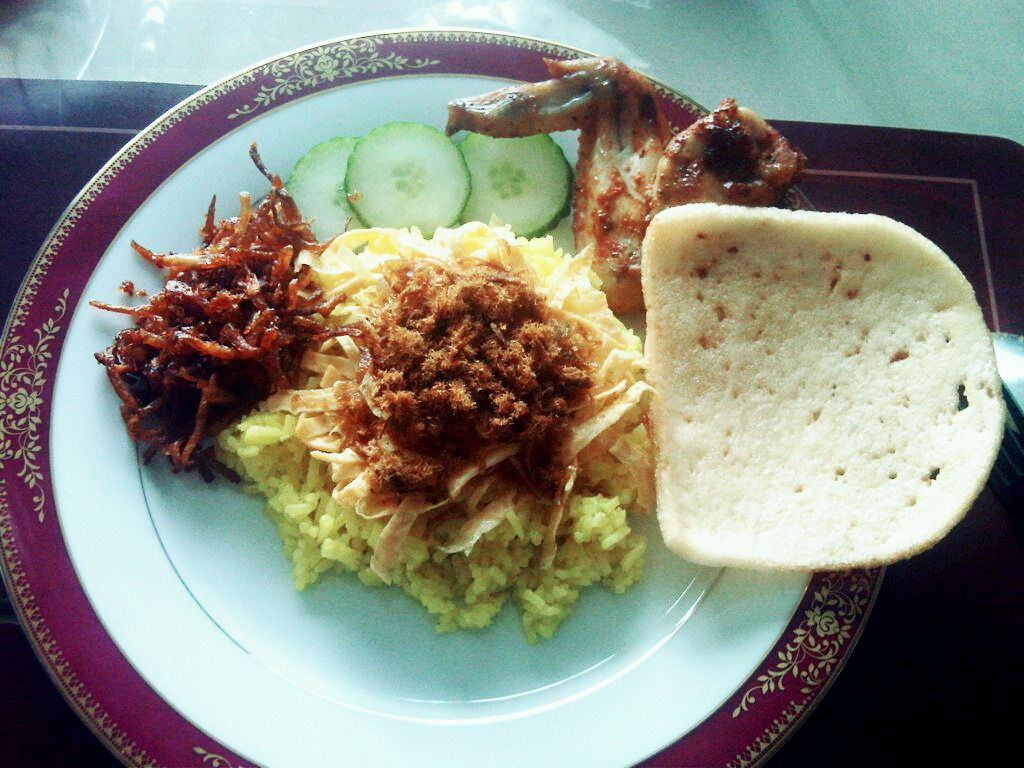 And this is the family's tradition, my mum showed me that she cooked nasi kuning, with the family there. good one mum. and thank you for the lovely texts, fb post and bbm messages, made my day! god bless you all xxx
PS. mind the low quality photos, they are taken from blackbbery